November Council Event
Date:
Tuesday, November 15, 2022
Location:
North Ranch Country Club
Speaker:
Stephanie C. Buckley, CAP®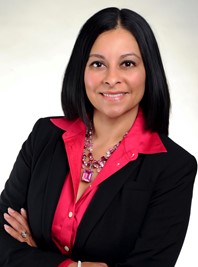 Stephanie Buckley serves as the National Leader of Philanthropic Services
within the Wealth & Investment Management division at Wells Fargo. She
leads a national team of specialized philanthropic advisors who help
individuals and families work toward their unique philanthropic goals. They
also assist nonprofit organizations with asset management and board
governance as they pursue their tax-exempt missions. She is responsible for
enhancing the bank's philanthropic offering to clients, helping her team
deliver exceptional client service, and managing risk.
Prior to joining Wells Fargo, Ms. Buckley worked at Pepperdine University for
over 10 years as an associate vice chancellor. There she worked with current
and prospective donors to structure gifts in the most tax efficient manner,
including identifying and creating estate and financial planning tools specific
to each donor's needs. She also raised major gifts, managed the law school's
board of visitors, and taught as an adjunct faculty member. Ms. Buckley has
worked in philanthropy for more than 22 years.
Ms. Buckley earned a BA degree in Economics with high honors from the
University of California, Santa Barbara, a JD with a specialization in business
law from the University of California, Los Angeles School of Law, and an LLM
in taxation with honors from Loyola Law School in Los Angeles.
Ms. Buckley is a member of the State Bar of California, on the editorial board
for Planned Giving Today, a trustee for Heifer International Foundation, and
a past president for both the Los Angeles Council for Charitable Gift
Planners and the Planned Giving Council of Ventura County. She serves on
the faculty of the American Institute for Philanthropic Studies and formerly
taught at UCLA Extension. Ms. Buckley is a former Division I college
gymnast.