How to Take Risk
Date:
Tuesday, November 19, 2019
Location:
Westlake Village Inn
Speaker:
Kevin Cavanaugh & David Lin, Clifford Swan Investment Counselors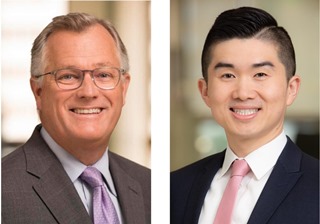 Most investors worry over how to control risk. Yet, many don't consider risk appropriately. In this session, Kevin and David provide an alternate framework to evaluate risk—one that focuses on purchasing power—and discuss the global investment opportunity set in the years ahead.
Add to My Outlook Calendar (see Google Calendar Instructions)