Advanced Planning Issues for International Clients
Date:
Thursday, January 22, 2015
Location:
Westlake Village Inn
Speaker:
Alexander Lee, JD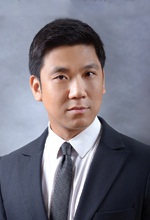 Alexander Lee, JD, an Advanced Planning Consultant with New York Life, will provide a primer and the basic do's and don'ts of estate, gift and income tax planning for your transnational and international clients and for your US clients who have assets abroad.
About our Speaker:
Alexander Lee, JD, is an Advanced Planning Consultant for the Pacific Zone with New York Life Insurance Co. Prior to joining New York Life, he worked for a boutique litigation law firm where he practiced complex litigation, as well as bankruptcy, business succession, and estate planning. Alex obtained his B.A. in economics from Rutgers University and his JD from Emory University School of Law. Alex is fluent in Korean.