"The Estate Planner's Guide to Current Tax Developments."
Date:
Thursday, September 18, 2014
Location:
Westlake Village Inn
Speaker:
Professor Sam Donaldson - 2nd Annual Distinguished Speaker Series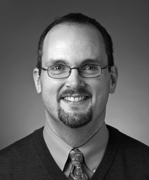 Sam Donaldson is a national authority on federal taxation, estate planning, and planned giving. He is a professor of law at the George State University College of Law.
Previously, he was a professor and associate dean at the University of Washington School of Law, where he was a five-time recipient of the Philip A. Trautman Professor-of-the-Year award. He is an Academic Fellow of the American College of Trust and Estate Counsel, and a member of the bar in Washington, Oregon, and Arizona. Professor Donaldson is a frequent speaker at professional conferences, and is the author and co-author of numerous books, including Price on Contemporary Estate Planning, Federal Wealth Transfer Taxes, and Federal Income Tax: A Contemporary Approach. Professor Donaldson has a bachelor's degree from Oregon State University, a master's of laws from University of Florida and a juris doctor degree from University of Arizona.
Thank you to our sponsor: