Michel Zelnick - "The Psychology of Estate Planning"
Date:
Thursday, May 15, 2014
Location:
Westlake Village Inn - Provence Room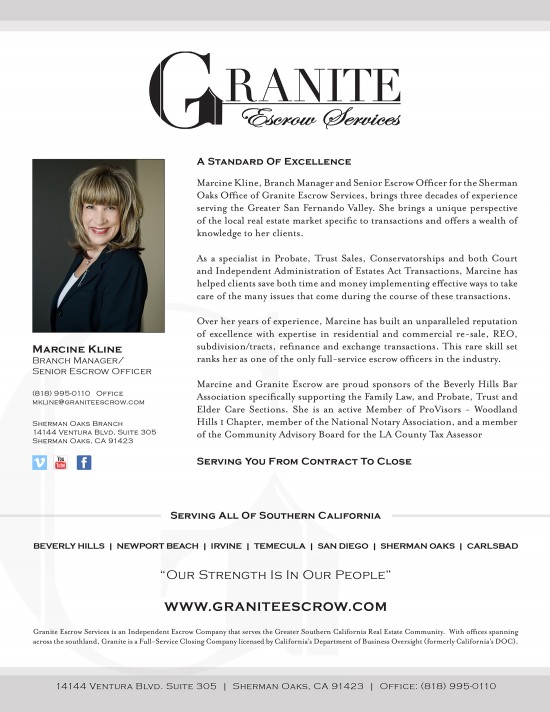 Michel Zelnick - "The Psychology of Estate Planning"
Does psychology really matter in estate planning? Certainly, everyone knows about the "inevitability of death, illness, and taxes". Yet, many very smart people just don't prepare for it. Why is that? It's not about the lack of competent resources – experts abound with insightful and efficient approaches that can elegantly address all of an estate's stakeholder needs. Yet, tragically, the subject is often ignored, handled poorly or, even worse, addressed too late – much to the frustration of professional advisors and others who are adversely affected. Often, it comes down to common psychological barriers. Business Therapist Michel Zelnick will discuss many of the key psychological issues that interfere with effective estate planning and, most importantly, what can be done about it.
About Michel Zelnick:
Michel Zelnick is a Business Therapist who uses his experience as a former CPA, practicing attorney, and clinical psychotherapist to get business partners and family business leaders on the same page when they are at a serious impasse.
He focuses on getting business owners and families to harness conflict, constructively engage with one another, and achieve alignment where negative emotions and psychological issues have impacted the ability to make sound economic decisions.
Michel has advised public and private companies, partnerships, and boards for over thirty years, integrating business and psychological approaches to complex business and family problems. He brings a deeply pragmatic perspective to the psychology of conflict and how to harness conflict during important transitions.
Michel has a Masters in Business from McGill University, as well as a Masters in Marriage and Family Therapy and a JD from the University of San Diego.
Michel regularly presents on how to constructively deal with the common psychological issues that interfere with business and partnership success, including those that impact estate and succession planning.
THANK YOU TO MARCINE KLINE AT GRANITE ESCROW SERVICES FOR SPONSORING THIS MEETING. VISIT OUR SPONSOR PAGE FOR MORE INFORMATION, AND ALSO HER WEBSITE AT http://www.graniteescrow.com