Annual Estate Planning Roundtable Discussion
Date:
Tuesday, September 17, 2019
Location:
Westlake Village Inn
Speaker:
James Stephens, Esq.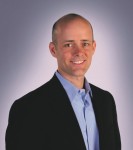 Come join CVEPC Past President James Stephens as he leads an interactive session exploring recent issues and trends in estate and tax planning. Topics being covered include:
•
Will the SECURE Act eliminate stretch IRAs?
•
What to do with stale Bypass Trusts?
•
When to plan with long-term care insurance?
•
Can my clients benefit from A.B.L.E. accounts?
•
Are reverse mortgages the best option for my clients?
•
Elder financial abuse on the rise in CA?
•
What is the 2020 Split Roll ballot initiative, and how will it affect my clients' property tax?
•
The 2019 proposed California inheritance tax. Really?
This is one meeting you won't want to miss!